We began simplifying our lives through the
process of pruning
, but it wasn't simple enough.
How do we simplify even more?
Do we become Amish? Hide away from the rest of the world? Will we have running water? Toilet paper? Aleve?
Is that the only way to live simply?
We made it our theme, our goal. Simplifying your life sounds so easy. So simple. But something is making it difficult for us to simplify our lives here in Southern California. We thought long and hard about this. Do I think it is possible to simplify in Southern California? Yes, I do. I have a dear friend of mine who lives a simply life, right in the smack dab of L.A. She amazes me how she keeps life simple for herself and her family. I am not sure that I, personally, can do it here.
What are the things that make life in So. Ca. the opposite of simple?
Commuting.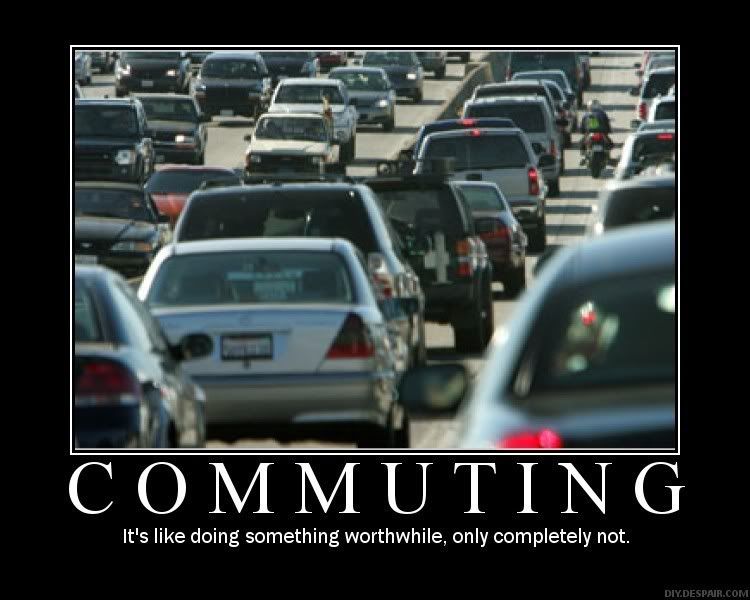 There are so many people. So much traffic. The shortest distance I drive is a 15 minute commute. On an average, every car trip we take is about a half an hour long. My friends of older children warn me that I will become a taxi mom as soon as they start school, sports, and other endless activities. I am already starting to get a glimpse of this. I drive my son to school, half an hour there, half and hour back, and I repeat this commute for pick up. That is a 2 hour drive every day. This would be less if we lived near the school we attend, but that comes with a price, the price of living in that particular neighborhood.
Cost of Living.
The housing market here is unbelievable compared to elsewhere. The selling price of a home makes it very difficult for one parent to stay home to take care of the kids. Mortgages here make a family feel like they are held down by a pile of bricks.
I have friends who have moved out of L.A., and the homes they have been able to purchase are amazing!

Beautiful, brand new, significant sized homes.
Amazing, safe neighborhoods.
Land.
Imagine having an amazing house. Being able to stay home to raise your kids. Being able to have savings in the bank, and being able to save for retirement. Is that even possible? It hasn't been for us.
Endless Choices.
The town center. The mall. Costco. The four different grocery stores I frequent. Clothing stores galore. If the store exists, then it is here. Banana Republic, Gap, Victoria Secret, Anthropology, Macy's, Nordstrom, Forever 21, and the list goes on and on and on.
Shop. Shop. Shop.
Return. Exchange. Return.
Commute. Commute. Commute. Driving across town back and forth to make my final purchases.
These things take a lot of time and energy, more than I realize.
We have an endless supply of events and obligations. We live in Seal Beach. We go to church in Long Beach. We send our child to school in Cypress. Our friends and family live in La Palma, Long Beach, Huntington Beach, Los Alamitos, Costa Mesa, Mission Viejo, Yorba Linda, Temecula, and Palm Springs.
We have many obligations.
A church pot luck, game night, a marriage seminar, Biblestudy, Wednesday night Kids' Club, date night, couples' night, Moms' Night Out, moms' group, coffee dates, birthday parties, birthday parties, and more birthday parties.

We haven't even started doing sports yet.
I love the social part of life, I love the people in my life, but my calendar is ready to explode!


All of these things take up a significant chunk of our time. Commuting. Cost of Living. Endless Choices. Obligations. I don't want to cut any of it out. And if you asked me to continue cropping, I wouldn't know what else to prune.
As much as I want to be able to simplify my life here, I just don't think it is possible for me. I know myself; there are too many distractions.
My husband asked me once again, "Can we consider moving elsewhere, Janna? Can we just look and see what's out there?"
I surprised myself this time by responding, "Yes, Dan. I will consider it."
At least we will get to go on some vacations to check out what is out there. Traveling sounds fun. We haven't been able to get away for much needed husband/wife alone time. I am beginning to like the idea.

But deep down, I wonder if I could really leave my people? I could leave the weather, the endless amount of stores, the conveniences available here, but I don't believe I could leave my people. They are my anchors for staying put. Yet, if I really start to think about it, some of my key relationships have become a little shaky lately. The anchors that keep me here are not as stable as they used to be.